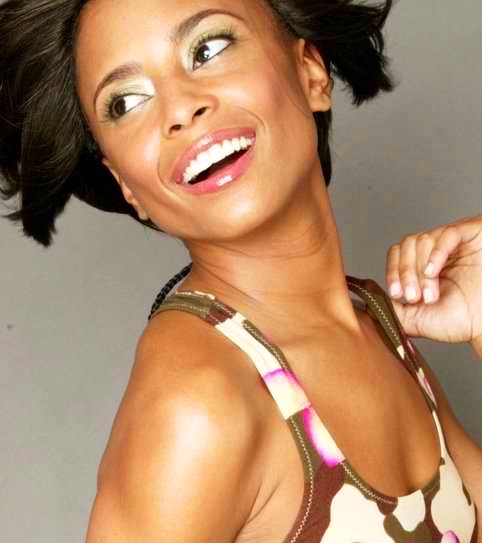 Tiffany Denee Jones, founder of PinkChoseMe Foundation, an organization dedicated to spreading breast cancer awareness and supporting women diagnosed with the disease. As a breast cancer survivor, Tiffany understands first-hand the physical, emotional, mental and spiritual impact a life-threatening disease can have, which is why she has dedicated her life to educating and helping others fight this illness.
I didn't run away from cancer,
I ran towards it so I could help someone else.
-Tiffany Jones
In Her Own Words
I was diagnosed with breast cancer at the age of 29 years old. A time of my life when I thought nothing could happen to me. As far as I could tell I was healthy, happy and life was endless.
How did I find out I had breast cancer?
I found a small red bump on my right breast and it didn't itch me - that gave me concern. I called my doctor and because of my age he blew it off and told me to watch it but it was nothing. Something didn't sit right with me and so I called my doctor back and scheduled an appointment for a mammogram.
When I arrived at Dr. Lichy's office, a respected radiologist and a friend of a friend, he and his team was ready for me. I was prepped with my blue robe and told to undress, hang my coat and someone will call my name. As the minutes seemed like hours, finally my name was called and I was ready, willing and able to get this going and over as soon as possible so the first thing that came to mind was to get me back to Los Angeles and to my life.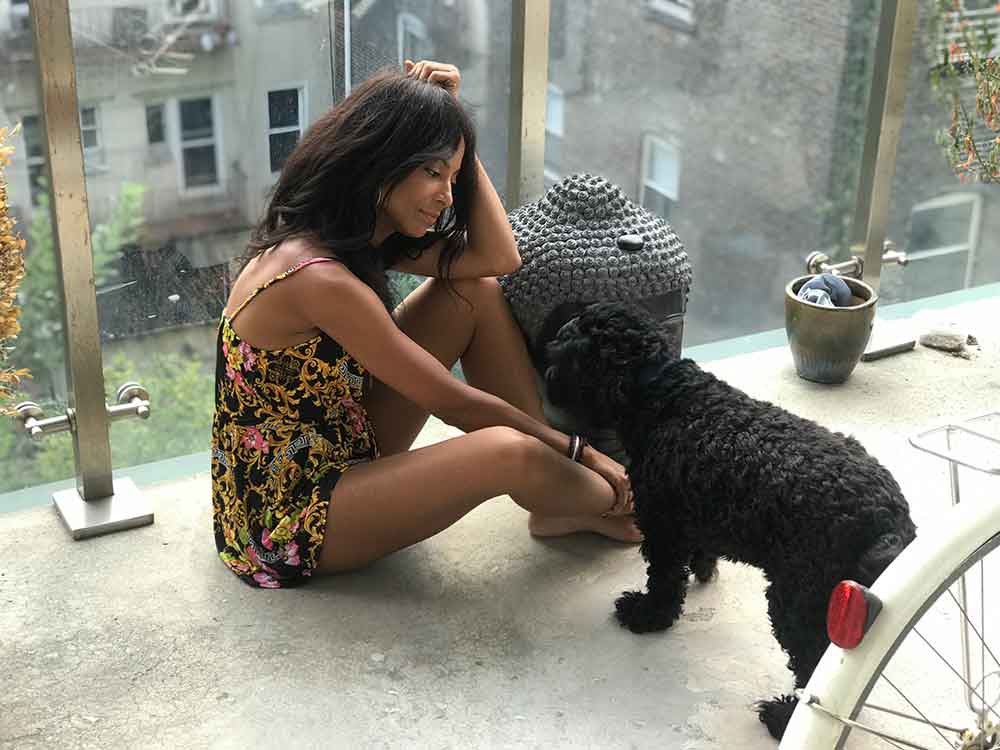 Be Your Own Advocate
After the mammogram and sonogram were performed, I told him that I wanted to do a biopsy - he thought I was crazy and quickly said "no" and laughed. I insisted!
We went back and forth until he decided to do the biopsy and within 1 hour I learned I had breast cancer.
How Could This Happen To me?
Breast cancer did not run in my family. How could this happen to me?
What did I do? I'm too young for this! What's next? Who will I be? Am I going to die? What about my family?
On top of all of these scary/terrifying thoughts, I was worried/panicked/scared because I didn't have health insurance!
As all of these thoughts ran through my head, I don't have health insurance!!!! Who's going to take care of me!!! I had no choice but to only listen to my doctors... And I got on my knees and prayed.
Black women are
0

%

more likely to die of breast cancer than what women.
Breast Cancer Mortality in the U.S. Women by Race and Ethnicity, 2014-2018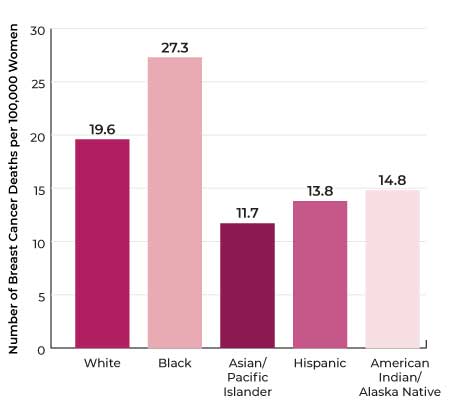 This caught my attention to say the least. Why are black women dying of this disease? Why are we not taking care of ourselves? WE MUST CHANGE THIS! We must start teaching our children to have a dialogue with doctors very young, so our children know how and are comfortable having a conversation about their health.